JNTU-K B.TECH R19 3-2 Syllabus For Farm machinery and equipemnt -ii PDF 2022
January 29, 2022
2022-01-29 16:43
JNTU-K B.TECH R19 3-2 Syllabus For Farm machinery and equipemnt -ii PDF 2022
JNTU-K B.TECH R19 3-2 Syllabus For Farm machinery and equipemnt -ii PDF 2022
Get Complete Lecture Notes for Farm machinery and equipemnt -ii on Cynohub APP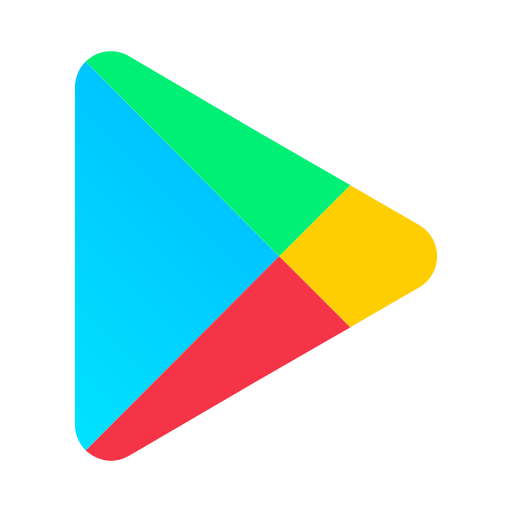 Download the APP Now! ( Click Here )

You will be able to find information about Farm machinery and equipemnt -ii along with its Course Objectives and Course outcomes and also a list of textbook and reference books in this blog.You will get to learn a lot of new stuff and resolve a lot of questions you may have regarding Farm machinery and equipemnt -ii after reading this blog. Farm machinery and equipemnt -ii has 5 units altogether and you will be able to find notes for every unit on the CynoHub app. Farm machinery and equipemnt -ii can be learnt easily as long as you have a well planned study schedule and practice all the previous question papers, which are also available on the CynoHub app.
All of the Topic and subtopics related to Farm machinery and equipemnt -ii are mentioned below in detail. If you are having a hard time understanding Farm machinery and equipemnt -ii or any other Engineering Subject of any semester or year then please watch the video lectures on the official CynoHub app as it has detailed explanations of each and every topic making your engineering experience easy and fun.
Farm machinery and equipemnt -ii Unit One
Harvesting –Crop harvesting machinery, history of development, manual harvesting and its classification. Principles and types of cutting mechanisms –principle of cutting mechanism, impact cutting, types of impact cutting, shear cutting Construction and adjustments of shear and impact type cutting mechanisms. Mowers –history and development, tractor mounted mowers, Trail behind tractor mower, integral Rear mounted mowers, side or central mounted tractor mower, semi-mounted mowers, safety precautions in operation and adjustments of mowers, Knife drives, cutter bar and its parts –inside and outside shoes. Cutter Bar –Guards, Ledger plates, wearing plates, knife clips, grass board and various parts of cutter bar assembly, alignment and registration of cutter bar. Windrowing –Methods of windrowing, Self propelled windrows, effects on yields and quality of Reapers, Animal drawn reaper, Tractor mounted Vertical conveyer reaper Repairs & maintenance of Harvesting equipment.
Farm machinery and equipemnt -ii Unit Two
Power operated vertical conveyer reapers –Reaper binders –Care and maintenance, types Forage harvesting equipment –row forage harvesting equipment, field forage harvesters, types of field forage harvesters. Field chopper harvesters, forage wagons and boxes, field flail forage harvesters, the self propelled forage harvester, silo forage blowers, silo un loaders.
Get Complete Lecture Notes for Farm machinery and equipemnt -ii on Cynohub APP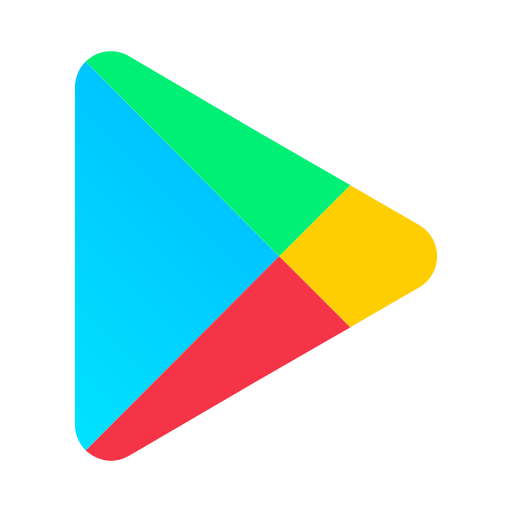 Download the APP Now! ( Click Here )

Farm machinery and equipemnt -ii Unit Three
Threshing –Principal of threshing, threshing methods, threshing by manual, threshing by animals, threshing by machines, olpad threshers, Power thresher –types of power threshers, hammer mill type, rasp bar, spike tooth, syndicator, Classification threshers based on feeding type, components of power thresher. Cleaning unit-Aspirator, blower, winnower, winnowing fan, cylinder adjustment, wheat thresher, groundnut thresher, and terminology connected with power thresher. Development of the binder and development of the combine.
Farm machinery and equipemnt -ii Unit Four
Harvester, advantages and disadvantages of combines, types of combines –Tractor drawn and self propelled combines. Functions performed by a combine, cutting mechanism, threshing mechanism, separating mechanism, cleaning mechanism, attachments for combine. Combine harvesting equipment-types of corn pickers, snappers, picker husker, Picker Sheller, power transmission, gathering and snapping mechanism, conveying and elevating mechanism. Husking mechanism, shelling mechanism, factors affecting performance of corn pickers, safety rules for operating corn pickers -Root crop harvesting equipment –groundnut harvester, groundnut diggers, digger operation and adjustments –groundnut shakers, groundnut threshers and pickers, groundnut combines different units and its operation. Potato harvesters –harvesting methods and equipment, one row harvester, two row harvester, digging and soil separation, vine removal by harvesters, separation of stones and clods.
Farm machinery and equipemnt -ii Unit Five
Cotton harvesting equipment –cotton stripper, types of cotton strippers, factors affecting the performance of the cotton strippers, plant characteristics –thickness of plants –conveying system. Cotton pickers –types of pickers, drum type and chain belt spindle arrangements in cotton pickers, methods of mounting spindles, doffing of the cotton, conveying systems, working, factors affecting performance of cotton pickers. Sugar cane harvesters –self propelled sugar cane harvester, cleaning and special sugar cane wagon. Sugar cane harvesters –Self propelled sugar cane harvester, conveying and special sugar canewagon. Principles of fruit harvesting tools and machines –Harvesting methods –manual harvesters –hold on and twist type –Horticultural tools and gadgets. Testing of farm machine-Introduction, Standardization efforts, Testing programme and Procedure, Type of testing systems, national testing, prototype testing, testing for quality marketing
Farm machinery and equipemnt -ii Course Objectives
Objective:
To enable the students to understand the basic principles of cutting mechanisms and to know the various available harvesting machines. To know the working principle and functions of various machine parts of mowers, reapers, windrowers, forage harvesters, threshers, combine harvesters, cotton strippers, cotton pickers, groundnut and potato and sugarcane harvesters. Students can also understand the importance of testing and evaluation of agricultural machines and different standard codes (BIS Codes) available in India for testing of machinery.
Farm machinery and equipemnt -ii Course Outcomes
Outcomes:
Impart the basic concepts harvesting operations and mechanisms
Explain the importance, Mechanism and parameters of conveying systems in harvesting machinery.
Explain the principals, methods, components of various threshing operations.
Apply the knowledge of harvesting components in the design of root crops. Apply the knowledge of harvesting components in the design of fruit crops.
Farm machinery and equipemnt -ii Text Books
1.Farm Machinery and Equipment. Smith H.P. 1971. Tata McGraw-Hills Publishing Co., Ltd., New Delhi.
2.Testing and Evaluation of Agricultural Machinery. Mehta M.L., Verma S.R. Misra S.K. and Sharma V.K. Daya Publishing House, NewDelhi.
Farm machinery and equipemnt -ii Reference Books
1.Principals of Farm Machinery. Kepner R.A., Bainer R and Barger E.L, 1987. CBS Publishers and Distributors, Delhi.
2.Engineering principles of Agricultural machines, Ajith k Srivatsava, Carrol E. Goering, Roger P. Rohrbach, 1993, ASAEPublishers.
3.Pesticide Application Equipment. Bindra O S and Hari Charansingh 1971. Oxford and IBH Publishing Co. Ltd., NewDelhi.
Scoring Marks in Farm machinery and equipemnt -ii
Scoring a really good grade in Farm machinery and equipemnt -ii is a difficult task indeed and CynoHub is here to help!. Please watch the video below and find out how to get 1st rank in your B.tech examinations . This video will also inform students on how to score high grades in Farm machinery and equipemnt -ii. There are a lot of reasons for getting a bad score in your Farm machinery and equipemnt -ii exam and this video will help you rectify your mistakes and help you improve your grades.
Information about JNTU-K B.Tech R19 Farm machinery and equipemnt -ii was provided in detail in this article. To know more about the syllabus of other Engineering Subjects of JNTUH check out the official CynoHub application. Click below to download the CynoHub application.
Get Complete Lecture Notes for Farm machinery and equipemnt -ii on Cynohub APP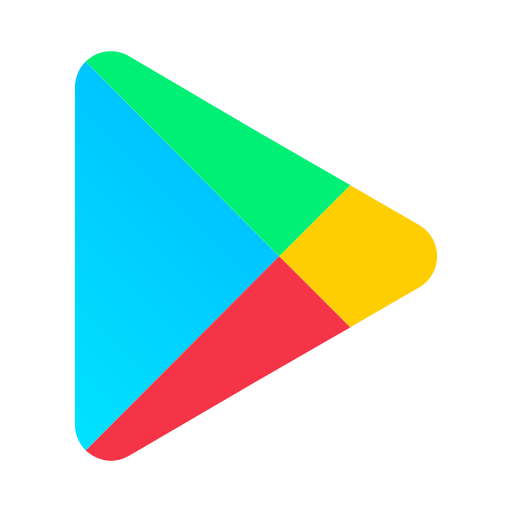 Download the APP Now! ( Click Here )