VTU B.TECH Civil Engineering SEMESTER – V Syllabus For Construction management and entrepreneurship PDF 2022
February 15, 2022
2022-02-15 15:27
VTU B.TECH Civil Engineering SEMESTER – V Syllabus For Construction management and entrepreneurship PDF 2022
VTU B.TECH Civil Engineering SEMESTER – V Syllabus For Construction management and entrepreneurship PDF 2022
Get Complete Lecture Notes for Construction management and entrepreneurship on Cynohub APP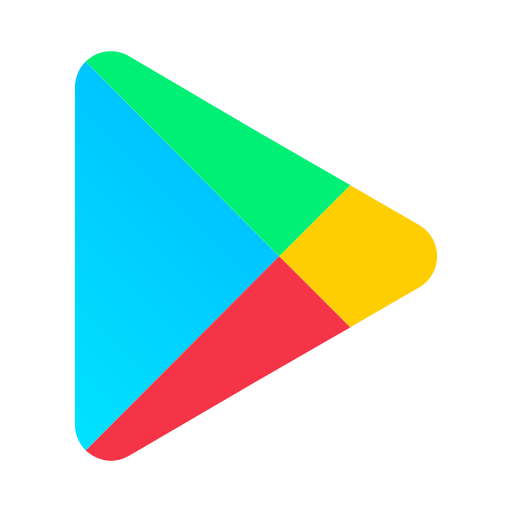 Download the APP Now! ( Click Here )

You will be able to find information about Construction management and entrepreneurship along with its Course Objectives and Course outcomes and also a list of textbook and reference books in this blog.You will get to learn a lot of new stuff and resolve a lot of questions you may have regarding Construction management and entrepreneurship after reading this blog. Construction management and entrepreneurship has 5 units altogether and you will be able to find notes for every unit on the CynoHub app. Construction management and entrepreneurship can be learnt easily as long as you have a well planned study schedule and practice all the previous question papers, which are also available on the CynoHub app.
All of the Topic and subtopics related to Construction management and entrepreneurship are mentioned below in detail. If you are having a hard time understanding Construction management and entrepreneurship or any other Engineering Subject of any semester or year then please watch the video lectures on the official CynoHub app as it has detailed explanations of each and every topic making your engineering experience easy and fun.
Construction management and entrepreneurship Unit One
Module-1
Management: Characteristics of management, functions of management, importance and purpose of planning process, types of plans. Construction Project Formulation:Introduction to construction management, project organization, management functions, management styles. Construction Planning and Scheduling: Introduction, types of project plans, work breakdown structure, Grant Chart, preparation of network diagram- event and activity based and its critical path-critical path method, PERT method, concept of activity on arrow and activity on node.
Construction management and entrepreneurship Unit Two
Module-2
Resource Management:Basic concepts of resource management, class of labour, Wages & statutory requirement, Labour Production rate or Productivity, Factors affecting labour output or productivity. Construction Equipments: classification of construction equipment, estimation of productivity for: excavator, dozer, compactors, graders and dumpers. Estimation of ownership cost, operational and maintenance cost of construction equipments. Selection of construction equipment and basic concept on equipment maintenance Materials: material management functions, inventory management.
Get Complete Lecture Notes for Construction management and entrepreneurship on Cynohub APP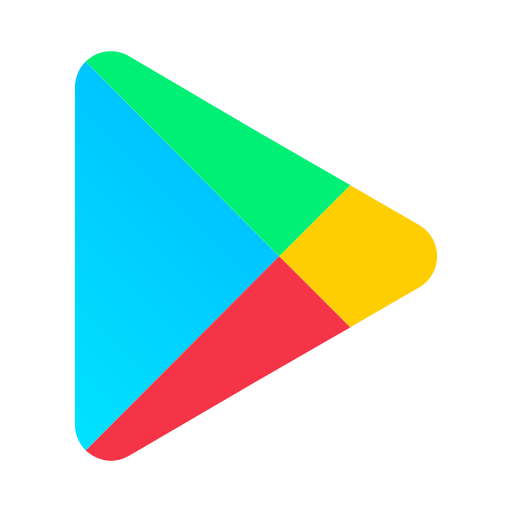 Download the APP Now! ( Click Here )

Construction management and entrepreneurship Unit Three
Module-3
Construction Quality , safety and Human Values: Construction quality process, inspection, quality control and quality assurance, cost of quality, ISO standards. Introduction to concept of Total Quality Management HSE: Introduction to concepts of HSE as applicable to Construction. Importance of safety in construction , Safety measures to be taken during Excavation , Explosives , drilling and blasting , hot bituminous works , scaffolds / platforms / ladder , form work and equipment operation. Storage ofmaterials. Safety through legislation, safety campaign. Insurances.Ethics : Morals, values and ethics, integrity, trustworthiness , work ethics, need of engineering ethics,Professional Duties, Professional and Individual Rights, Confidential and Proprietary Information, Conflict of Interest Confidentiality, Gifts and Bribes, Price Fixing, Whistle Blowing.
Construction management and entrepreneurship Unit Four
Module-4
Introduction to engineering economy: Principles of engineering economics, concept on Micro and macro analysis, problem solving and decision making. Interest and time value of money: concept of simple and compound interest, interest formula for: single payment, equal payment and uniform gradient series. Nominal and effective interest rates, deferred annuities, capitalized cost. Comparison of alternatives: Present worth, annual equivalent, capitalized and rate of return methods, Minimum Cost analysis and break even analysis.
Construction management and entrepreneurship Unit Five
Module-5
Entrepreneurship:Evolution of the concept, functions of an entrepreneur, concepts of entrepreneurship, stages in entrepreneurial process, different sources of finance for entrepreneur, central and state level financial institutions. Micro, Small & Medium Enterprises (MSME): definition, characteristics, objectives, scope, role of MSME in economic development, advantages of MSME, Introduction to different schemes: TECKSOK, KIADB, KSSIDC, DIC, Single Window Agency: SISI, NSIC, SIDBI, KSFC. Business Planning Process: Business planning process, marketing plan, financial plan, project report and feasibility study, guidelines for preparation of model project report for starting a new venture. Introduction to international entrepreneurship opportunities, entry into international business, exporting,direct foreign investment, venture capital.
Construction management and entrepreneurship Course Objectives
This course will enable students to 1.Understand the concept of planning, scheduling, cost and quality control, safety during construction, organization and use of project information necessary for construction project. 2.Inculcate Human values to grow as responsible human beings with proper personality. 3.Keep up ethical conduct and discharge professional duties.
Construction management and entrepreneurship Course Outcomes
After studying this course, students will be able to: 1.Prepare a project plan based on requirements and prepare schedule of a project by understanding the activities and their sequence. 2.Understand labour output, equipment efficiency to allocate resources required for an activity / project to achieve desired quality and safety. 3.Analyze the economics of alternatives and evaluate benefits and profits of a construction activity based on monetary value and time value. 4.Establish as an ethical entrepreneur and establish an enterprise utilizing the provisions offered by the federal agencies.
Construction management and entrepreneurship Text Books
1.P C Tripathi and P N Reddy, "Principles of Management", Tata McGraw-Hill Education 2.Chitkara, K.K, "Construction Project Management: Planning Scheduling and Control", Tata McGraw- Hill Publishing Company, New Delhi. 3.Poornima M. Charantimath , "Entrepreneurship Development and Small Business Enterprise", Dorling Kindersley (India) Pvt. Ltd., Licensees of PearsonEducation 4.Dr. U.K. Shrivastava "Construction Planning and Management", Galgotia publications Pvt. Ltd. New Delhi. 5.Bureau of Indian standards – IS 7272 (Part-1)- 1974 : Recommendations for labour output constant for building works:
Construction management and entrepreneurship Reference Books
1.Robert L Peurifoy, Clifford J. Schexnayder, AviadShapira, Robert Schmitt, "Construction Planning, Equipment, and Methods (Civil Engineering), McGraw-HillEducation 2.Harold Koontz, Heinz Weihrich, "Essentials of Management: An International, Innovation, and Leadership perspective", T.M.H. Edition, NewDelhi 3.Frank Harris, Ronald McCaffer with Francis Edum-Fotwe, " Modern Construction Management", Wiley-Blackwell 4.Mike Martin, Roland Schinzinger, "Ethics in Engineering", McGraw-HillEducation 5.Chris Hendrickson and Tung Au, "Project Management for Construction – Fundamentals Concepts for Owners, Engineers, Architects and Builders", Prentice Hall,Pitsburgh 6.James L.Riggs, David D. Bedworth , Sabah U. Randhawa " Engineerng Economics" 4
Scoring Marks in Construction management and entrepreneurship
Scoring a really good grade in Construction management and entrepreneurship is a difficult task indeed and CynoHub is here to help!. Please watch the video below and find out how to get 1st rank in your B.tech examinations . This video will also inform students on how to score high grades in Construction management and entrepreneurship . There are a lot of reasons for getting a bad score in your Construction management and entrepreneurship exam and this video will help you rectify your mistakes and help you improve your grades.
Information about VTU B.Tech Construction management and entrepreneurship was provided in detail in this article. To know more about the syllabus of other Engineering Subjects of JNTUH check out the official CynoHub application. Click below to download the CynoHub application.
Get Complete Lecture Notes for Construction management and entrepreneurship on Cynohub APP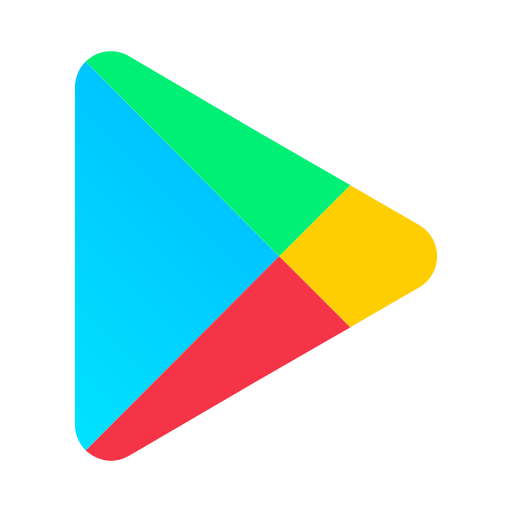 Download the APP Now! ( Click Here )